As a traffic exchange platform FeelingSurf's mission is to deliver hits to the websites of our users. In order to do so, we offer various preferences that you can set on your website to select the type of traffic you want. In this article we discuss a new settings that we call hits distribution type.
Hits distribution types
When configuring your website on your user dashboard, you can choose between 2 types of hits distributions such as:
Spread out hits evenly over time
Get hits as quickly as possible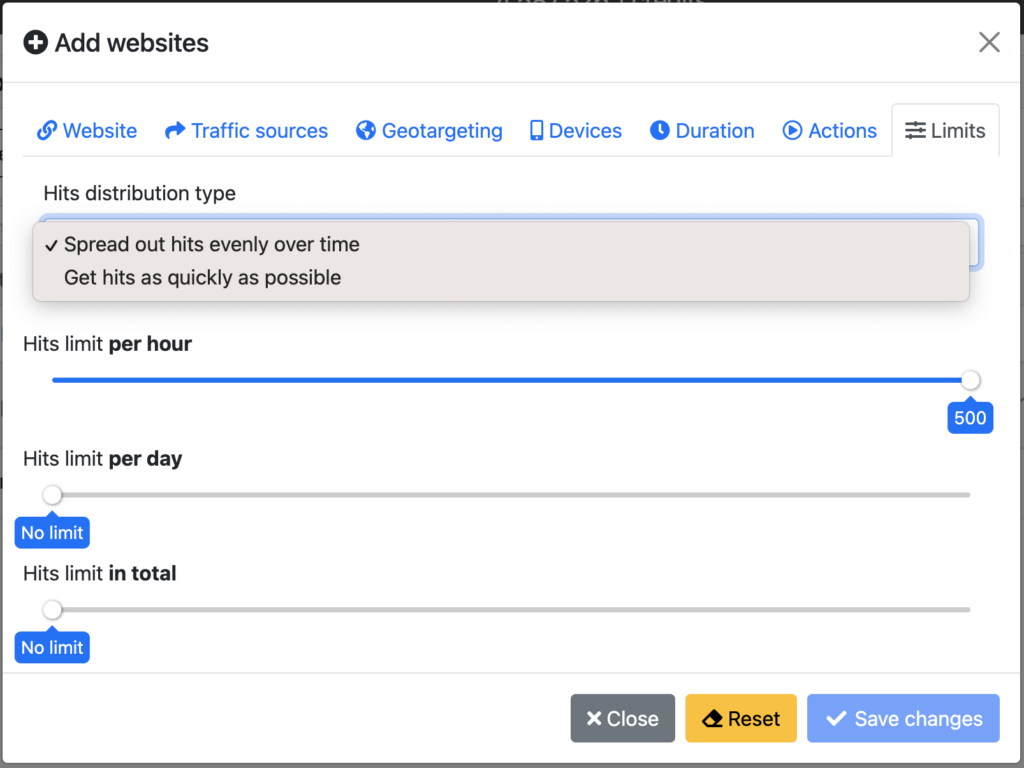 Differences between hits distribution types
Below are 2 examples showing each type of hits distribution on a timeframe of 2 hours.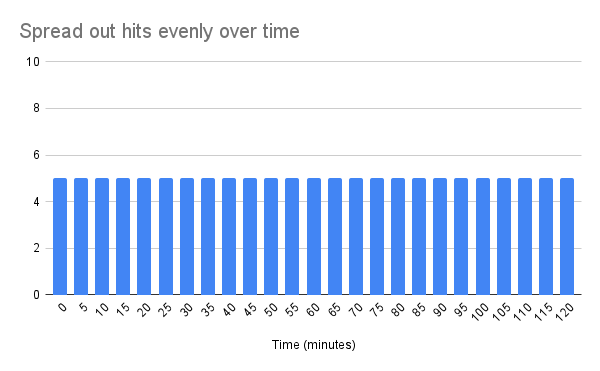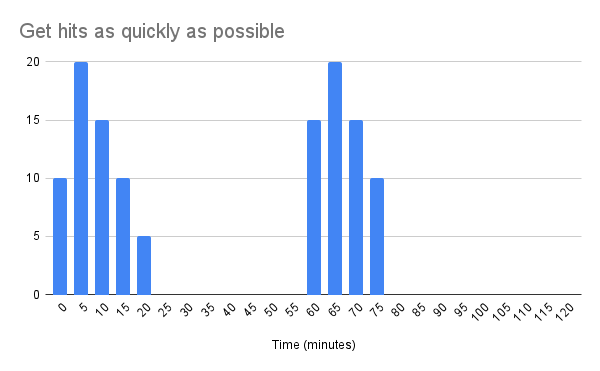 As you can see on these charts the same quantity of hits is delivered, the difference is the rate of delivery over time.
Closing thoughts
The even hits distribution is the recommended type for most websites and is actually the default settings when adding a new website. It will provide a continuous flow of visits avoiding spikes when new hours or new days begin.
You will find this free new feature in your FeelingSurf account. Don't have an account yet, join our traffic exchange today and get 100 free hits.