In this post we cover a practical use case of our free traffic exchange platform. By taking advantage of a Premium FeelingSurf account you can send traffic to any Google Search results page. You can also click any results from that page in order to simulate a real user behaviour. All this can be automated and we will describe step by step how to do it.
Adding the Google Search results page into your account
The first step is to copy the URL of the Google Search results page you want to send traffic to. To do that, open your browser and navigate to Google. Then search for the keywords of your choice. In this example we perform the search for "my keyword". Finally, copy the URL from the address bar of your browser.
From your FeelingSurf dashboard, navigate to the list of your websites and click "Add websites". Paste the URL you copied from the step above in the "website link" field. You can also give that link a friendly name.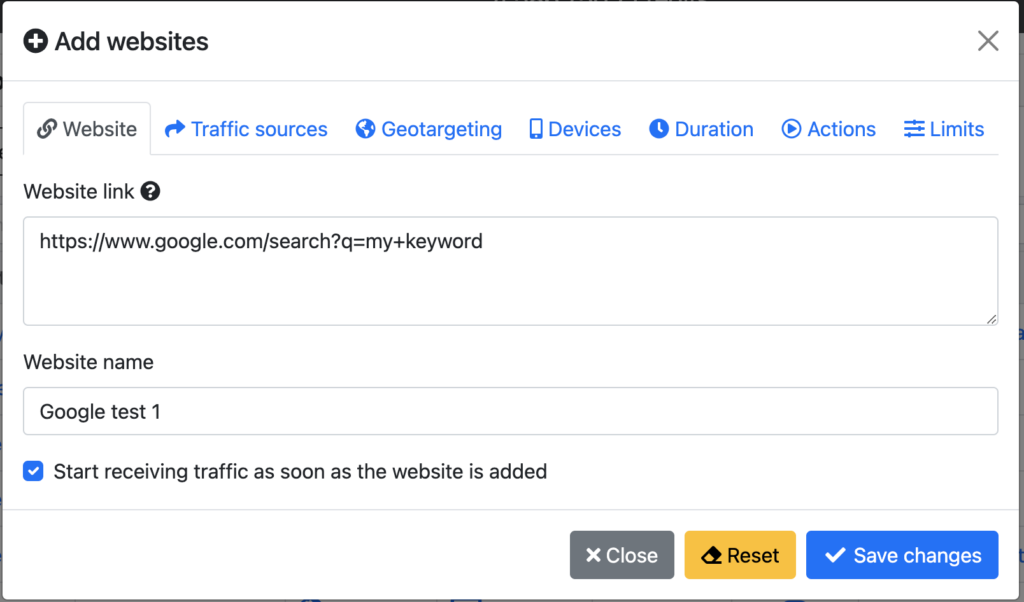 As we are sending traffic directly to a Google Search results page, the traffic should originate from Google in order to mimic a real human behaviour. Click the "Traffic sources" tab and select Google from the list of available traffic sources.

Select and click a results from Google Search
Let's say that we want to click the first result from the Google Search results page shown below.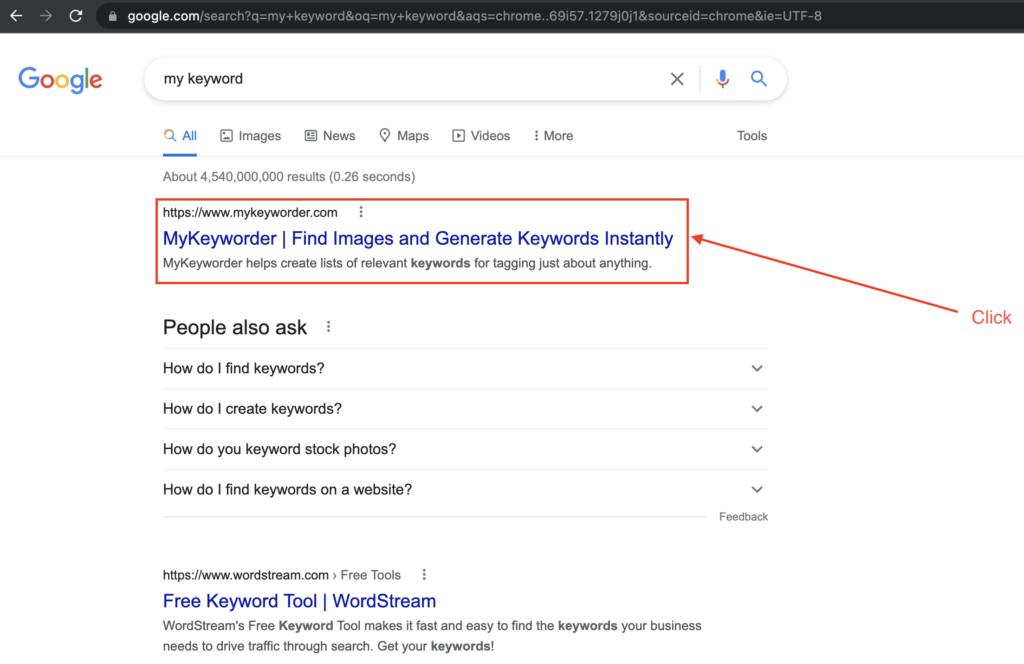 If you are still adding your website, simply navigate to the Actions tab. If you have already added it, simply edit the Actions for that website by clicking the corresponding column in the websites list.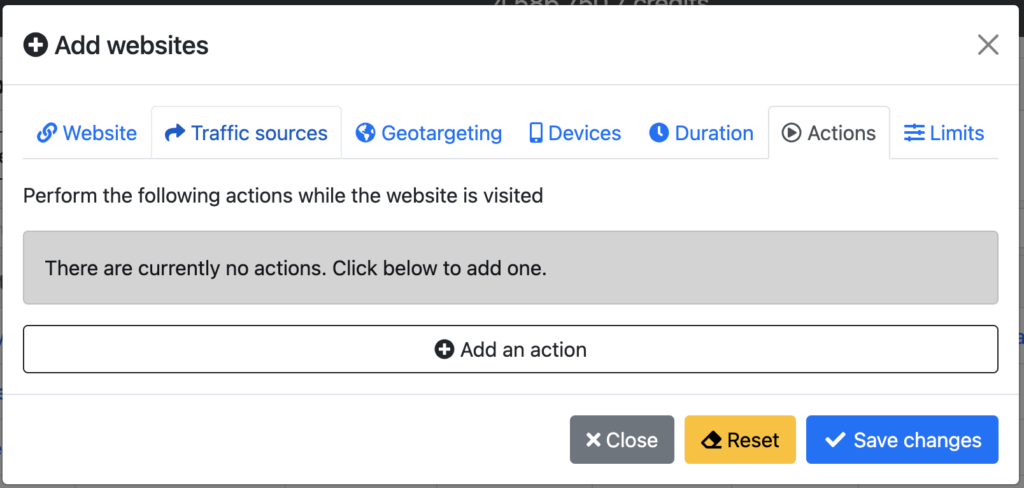 Actions are performed automatically when your website will be visited. Various types of actions exist such as click, scroll, refresh. In this example we want to setup a click to simply click on "Add an action" and open the settings for that actions by clicking the little blue wheel.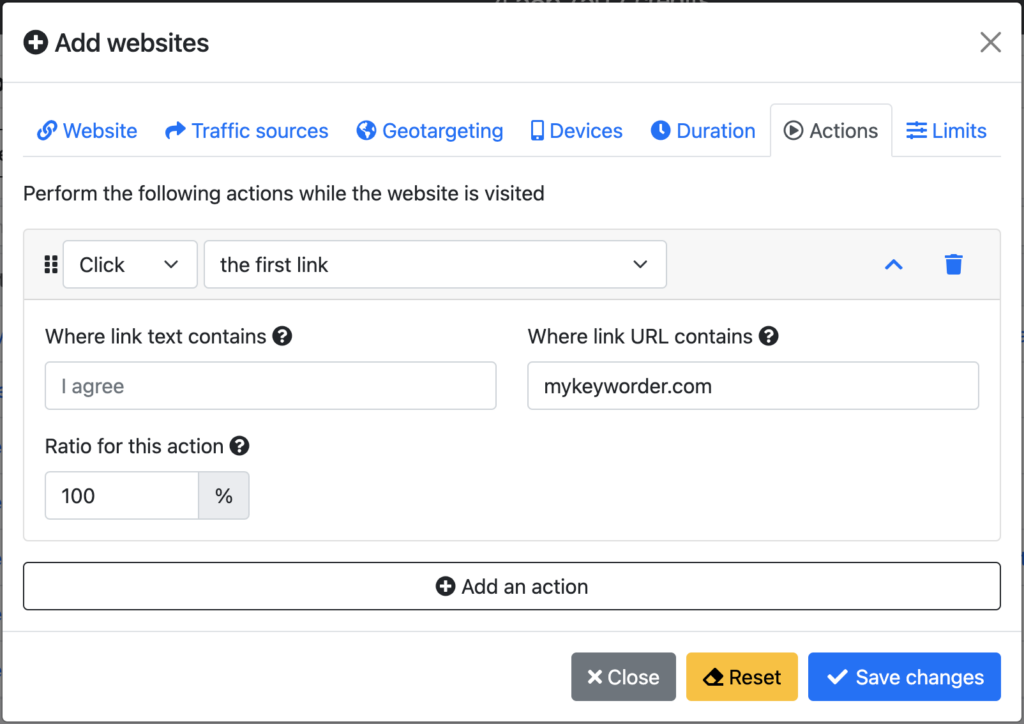 As shown above, we have selected to click the first link that contains mykeyworder.com in its URL. We want this click to happen for 100% of the visits.
You can now click "Save changes" to add the website which is now fully configured.
Closing thoughts
We have seen how to send traffic to a Google Search results page, target one of the results and click it. This method can be applied to any website and we can't wait to see how you are going to take advantage of the awesome Actions feature.
You will find this new feature in your Premium FeelingSurf account. Don't have an account yet, join our traffic exchange today and get 100 free hits.